Precision Garage Door Openers of South Florida
Proudly Serving South Florida; Martin, Palm Beach & Broward Counties
We install and repair most garage door opener makes and models! Our professionally trained technicians are happy to help you choose the perfect model for your needs and budget. If you need an opener installed or a garage door opener repaired in the South Florida area, give Precision a call today.
Please read on to learn about the styles and convenient features available now on some of the best garage door openers you can buy. Whether you need smart features, energy-saving openers, or battery backup options, Precision Garage Door of South Florida has an opener that will suit your needs.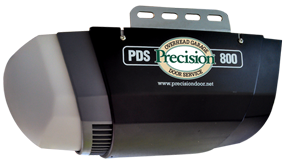 Which Type of Garage Door Opener Is Best for You?
Precision Installs 3 Main Types Of Garage Door Openers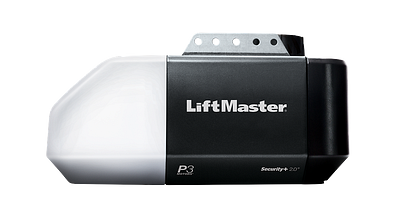 Chain Drive
Chain Drive Openers run on a steel chain, are durable, but tend to be noisier than other types of openers. They are often less expensive than other opener types, and are a good option for detached garages, or homes that don't have a living space adjacent to the garage.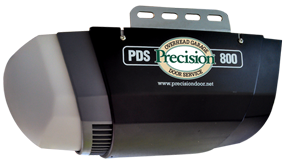 Belt Drive
Belt Drive Openers run on a steel-reinforced belt and are virtually silent. Just as reliable as chain drive openers, belt drives are recommended for homes where there is a living space attached to the garage, as they will not disturb any occupants.
Jackshaft
Jackshaft Openers are mounted on the wall to the right or left of your door and connect directly to the torsion bar to help raise and lower your garage door. Because they do not have a belt or chain, the opener itself is practically silent. Jackshaft openers are a common choice for garages with an obstruction, such as a beam in the ceiling, limiting the garage's overhead space.
Proper Garage Door Opener Installation
What Is The Best Garage Door Opener?
Watch this video and you'll get to listen and learn which is the right type of opener for you.
Proper Garage Door Opener Installation
Watch this video and ensure your garage door opener is installed properly.
Recommended Garage Door Openers For New Installation
PDS 801® DC Powered Garage Door Operator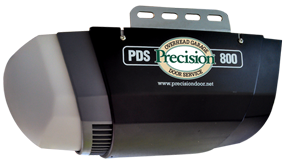 Features:
Variable speed operation delivers ultra-smooth, quiet performance, increasing long-term reliability.
If the obstacle-sensing beam is crossed when the door is closing, the door reverses to fully open.
Warranty: lifetime warranty on the motor and the belt.
8500W - DC Battery Backup Wi-Fi Wall Mount Garage Door Opener
Designed to optimize space with wall mount location.
Features:
Get alerts & control your opener from anywhere with built-in Wi-Fi & myQ technology
Access your garage even when the power is out with Battery Backup
Automatic Garage Door Lock keeps the garage secure
Wall-mount design & DC motor eliminate noise & vibrations for a silent system
Warranty: Lifetime motor, 5 year parts, 1 year battery and accessories
87504-267 - Secure View DC LED Battery Backup Belt Drive Wi-Fi with Integrated Camera
LiftMaster's most advanced garage door opener ever.
Features:
Get alerts & control your opener from anywhere with built-in Wi-Fi & myQ technology
Access your garage even when the power is out with Battery Backup
360º LED lighting increases visibility in your garage
Integrated camera manually adjusts 360º allowing you to see the entire garage
HD quality video begins recording when motion is detected
Mic allows for 2-way audio communication
Features belt drive system and DC motor for whisper-quiet operation
Outstanding Warranties
Professionally Trained Technicians
Same Day Service
Phones Answered 24/7
No Extra Charge - Evening & Weekends
Service 7/Days A Week
We Repair Most Major Brands
Free New Door Quotes