Precision Garage Door of South Florida
New Garage Doors
Serving Broward, Palm Beach & Martin County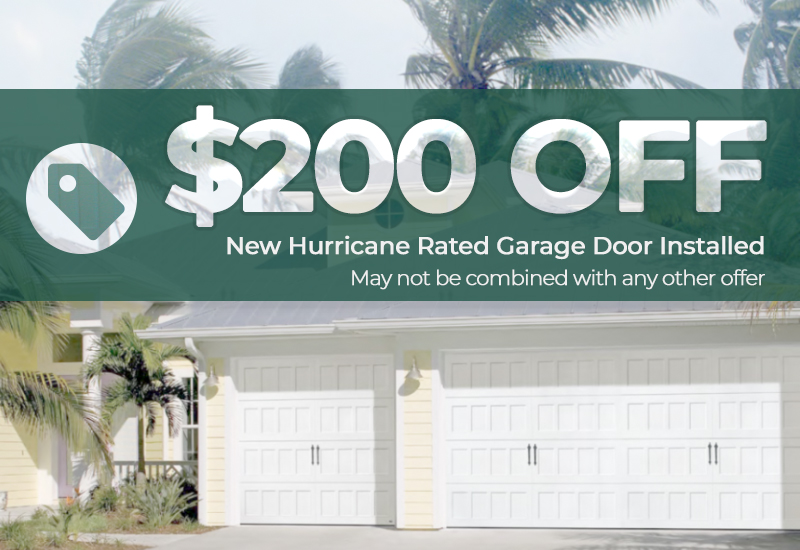 Miami-Dade Wind Rated Doors
Free New Door Estimates
Outstanding Warranties
Open 7 Days
All Calls Answered 24-7
3 Steps To Finding The Perfect Garage Door For You!
Color & Style
Insulation & Construction
Find The Right Installation Company
# 1: Color & Style
The color and style is the first decision you need to make. Finding the right combination is the most important step in finding a garage door that you will be happy with for a long time.
The number of colors, styles and window options are nearly endless, so we created an easy step by step designer that allows you to try all the different combinations. Click here to begin
#2 Insulation & Construction
Door Types
Our doors offer 3 constructions options. The 100, 200 & 300 series doors. The number reflects the number of layers in the garage door.
Precision 100 (Single-Layer)
The 100 Series is uninsulated and made a single layer of steel.
Pleasant Exterior Finish
Economical
Distinct Doors (25 ga steel)
Enduring Doors (24 ga steel)
Cambridge Doors (24 ga steel)
Precision 200 (Double-Layer)
The Precision 200 is a double-layer door. The heavy-duty door begins a steel exterior and insulation. Then a vinyl back is added.
Two-layer: steel + insulation
Durable, reliable, low-maintenance
Environmentally safe polystyrene thermal insulation with vinyl backing
Energy efficient and quiet
Distinct Doors (25 ga steel)
Enduring Doors (24 ga steel)
Cambridge Doors (24 ga steel)
Precision 300 (Triple-Layer)
The Precision 300 is a triple-layer door consisting of a heavy-duty steel exterior, polystyrene or polyurethane insulation plus a layer of interior steel. It is simply our strongest and most energy efficient garage door providing superior thermal properties.
Three-layer: steel + insulation + steel
Durable, reliable, low-maintenance
Environmentally safe polystyrene or polyurethane* thermal insulation with steel backing
Superior energy efficiency and ultra-quiet operation
Distinct Doors (27/27 ga steel)
Enduring Doors (24/27 ga steel)
Cambridge Doors (25/27 ga steel)
*Cambridge Doors only
#3 - Choose The Right Company & Understand The Warranty
Precision Garage Door of South Florida:
Carries the following insurance; workmen's comp., liability & auto and we'll provide proof upon request.
Warranties all work. Materials and labor are covered.
Uniformed technicians in clean trucks with the logo painted on the side we'll arrive at your home at the scheduled time.
Is courteous and professional at all times.
Supplies references upon request and reviews on our website.
A Certified Member of The Better Business Bureau and a Member of the IDA
Warranty
Most garage door manufacturers include a warranty. The warranty is important because it protects you from faulty manufacturing. The first thing you want to understand is the length of the warranty.
The other thing you want to know is what is covered and if labor is included. Many installation companies claim to offer a warranty but are they offering anything above what is offered by the manufacturer? You need to ask. Manufacturer's typically do not cover faulty installation.
Following Hurricane Andrew in 1992, it was discovered that much of the damage to homes was related to the vulnerability of the garage door. Since then, the State of Florida has passed legislation mandating strict standards for garage door construction.
We only sell garage doors that meet county wind requirements. We pull a permit as required by law for every door we install, so you can be confident that the garage door we put on your home complies with local law.
Click here to here learn more about the many styles and options that are available to you with today's garage doors.