Precision Garage Door of South Florida
Hurricane Approved Garage Doors
Proudly Serving South Florida and Surrounding Areas
We Only Sell Miami-Dade Approved Doors
Be Confident, Call Precision Door Today!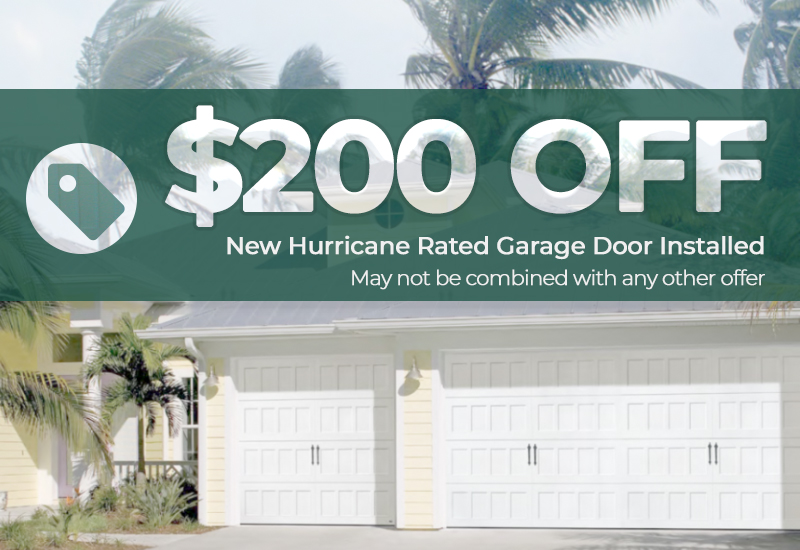 South Florida's Broward, Palm Beach & Martin Counties are within the Southernmost Wind-Borne Debris Region in the State of Florida. During a severe storm or hurricane, wind speeds can reach & exceed 140+mph. Protect yourself, your home and your belongings. Every Door Installed is Hurricane Miami-Dade Approved. Visit our Garage Door Reinforcement page for information on upgrading your garage door.
We Handle The Permit Process & Make It Easy!
Enjoy The Peace Of Mind And Ease Of Process
Call the Garage Door Experts at Precision
We make it Easy!
Free In Home Estimates
Hurricane Impact Rated To Miami-Dade Code
We Pull All & Handle All Permits
We Quickly Install Your Hurricane Approved Garage Door
We Arrange Necessary County Inspections
Your Garage Door is the largest opening in your home. During a storm, your home is vulnerable and at risk. Wind Pressure is often the most devastating factor in a storm.
If the garage door of your home is not compliant to Miami-Dade's stringent Wind Code Restrictions (Miami-Dade Approved), Wind Pressures can cause catastrophic damage to your home.
Garage Doors that have not been properly braced or are not Wind Code Rated may fail in Wind Speeds of 120mph & above.
Take Action Now! Call Precision
We only use Miami-Dade Approved Manufacturers for All Doors & Door Parts
Each New Door Installation is Fully Permitted & County Inspected
Free In Home Estimates
Impact Rated Hurricane Approved Doors
Now is the best time to secure your home. Don't wait for an approaching storm to consider the risks. We offer stylish choices and design options.
Precision Garage Door of South Florida is fully licensed, insured and works only in compliance with Miami-Dade Wind Code & Wind Velocity Restrictions.
Design your own Hurricane Approved Door Today!
Enjoy the peace of mind it brings.