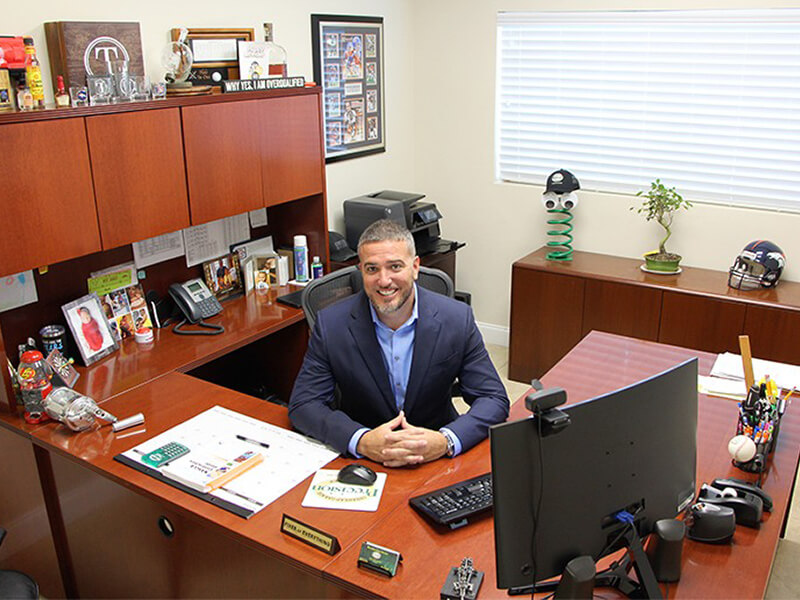 Hi, my name is Tim Wakefield, owner of Precision Door Service of South Florida. We have been caring for customer's garage door and opener needs for over 22 years.
At Precision Door Service of South Florida, we begin our high level of service before customers ever pick up the phone to schedule an appointment. Using our many years of experience we search out and offer private label products made to PDS's demanding specifications. Providing superior quality products, service, and extended warranties, is what we strive for on each and every call.
Precision Door Service cares that our customers are educated about their garage doors and openers, including how to effectively maintain them. On our website, we provide educational videos that give explanations on topics such as programming your garage door opener, spring repair, and lubricating noisy doors. Technician information such as names, photos, a short bio, and reviews are also available for your review.
We understand how nerve-racking it can be to have strangers come to your home. When choosing Precision Door Service of South Florida, you will receive an email confirmation when the appointment time is, technician's name and photo. Our technicians will also call you with an appointment confirmation and then again when they are on their way to give an estimated time of arrival. For your safety and peace of mind, all of our trucks are wrapped in the company's graphics; technicians wear full uniforms and ID badges so there is no mistaking them. Our customers have presented three repair options; good, better or best, prior to any work beginning. This means the cost of the work is known upfront, with no extra charges after the job is started.
Thank you for visiting our site. Please take a moment to read the reviews of our many satisfied customers.
I look forward to earning your business. Tim Wakefield
"We Fix Garage Doors Right"™
Precision Door Service of South Florida proudly serves Broward, Palm Beach & Martin Counties. You can rely on Precision to provide the type of service you would expect from a locally owned company, while enjoying the security that doing business with a National Franchise company can bring. Each location is owned & operated as an individual franchise.
Our slogan is "We Fix Garage Doors Right"™ and we spend a lot of time defining and redefining what that means to us as a company and what it means to you as a consumer. This singular focus has led us to pioneer the industry standard warranty for garage door repair and a training program for technicians that is second to none in the garage door industry.
We are a full service garage door company specializing in garage door repair, garage door replacement and garage door opener repair.